Network aggregator FluidOne announced their next generation, ultrafast fibre to the cabinet (FTTC) enhancement, G.FAST.
Offering remarkable speeds of up to 330 Mb/s download and 50 Mb/s upload, G.FAST is set to transform how businesses use the internet.

Using cutting edge technology, G.FAST sets FluidOne at the forefront of the market. The technology uses existing copper infrastructure and is delivered over a single phone line, in the same way as FTTC.

BT Openreach's statement on G.FAST states "we can make speeds of up to 330Mbps available to millions of homes and businesses quickly and with minimal disruption. We've already reached over one million premises using this technology."


G.FAST, available in two speed options, 160 Mb/s download & 30 Mb/s upload and the ultrafast 330 Mb/s download & 50 Mb/s upload, nearly ten times today's UK average, can be ordered through either FluidOne's customer portal Dash or API.

FluidOne, under the wing of CEO, Russell Horton, has been fiercely driving growth and product innovation. In recent months, we saw Horton introduce the UK's largest Ethernet on Demand (EoD) coverage solution and now once again is setting FluidOne ahead by bringing the G.FAST proposition to market.

FluidOne's CEO, Russell Horton, explains: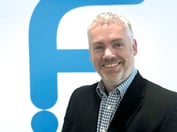 "One of the reasons I joined FluidOne was because of their constant innovation and their market leading product set. G.FAST keeps us and our customers ahead of the game, delivering the fastest possible speeds over readily available and affordable copper infrastructure."
FluidOne's solution goes beyond the capabilities of FTTC for businesses who require greater internet speeds. The rollout of G.FAST is taking place in existing fibre street cabinets, boosting download speeds for those located within a short distance of the cabinets and is growing. Ofcom reported in their annual infrastructure update, Connected Nations (2018) that "coverage of ultrafast broadband, with download speeds of at least 300Mb/s has increased from 36% in 2017 to 50% in December 2018."
FluidOne customer Rob Sawyer, Co-Founder of CD Pool, was one of the first to take the FluidOne G.FAST solution:

"We've been working with FluidOne for over ten years, in fact, I believe we are one of their oldest clients. Our business relies on getting music to our DJ subscribers as quickly as possible. They have gigs where their crowds are expecting them to have the latest and biggest tracks in the best sonic quality, so we are uploading large quantities of music in data-hungry WAV formats to our servers.
Prior to upgrading to G.FAST the system actually worked pretty well. We had a fast Internet connection which we invested in some years prior, but after we started using G.FAST, the transfer speeds were pretty unbelievable. As with every business our most valuable commodity is time and G.FAST is creating time for us. That's important now but later this year when our new website is launched it's going to allow us to provide even more music and services which will be key for our future growth."
The industry landscape is changing, demand for faster speeds and better coverage is fast becoming the norm. FluidOne's latest response to this changing landscape has been the launch of the next-generation G.FAST solution, keeping them at the forefront of the market.
To find out more about G.FAST, email us by clicking here or call 0345 868 7848 today.