SD-WAN is the ultimate buzz word in the market, so we would be surprised if you hadn't heard of it. Just in case you haven't, SD-WAN is the next generation of networking services offering a new range of hardware, with configuration and controls hosted in the cloud, bringing new levels of visibility and control to customers and service providers beyond traditional services.
All the talk around it has made us think about our channel customers and how they are embracing SD-WAN, and the move to cloud-based services. With a compound annual growth rate of more than 40% until 2022 the opportunity is huge for SD-WAN. However, like all networking products, it starts with the importance of the underlay to build your services on. In a market where there is so much focus on price in a race to the bottom it's important to remember that 42% of businesses are now using cloud-based services which rely on reliable, fast, and low latency connectivity*.
With this in mind, we have pulled together our top reasons for building your SD-WAN on the right connectivity solution:
Best for choice
In the days of purely MPLS networks, traditional services were the standard, with ADSL and FTTC being added in recent years. SD-WAN however will run over any underlay / circuit meaning choice is critical for offering a compelling SD-WAN solution. Our full range of broadband services, alongside Ethernet, are complimented by market leading 4G data connectivity. This amount of choice is strong in the UK, but when you add our on-net International connectivity options it opens up entire new markets for our partners across the globe.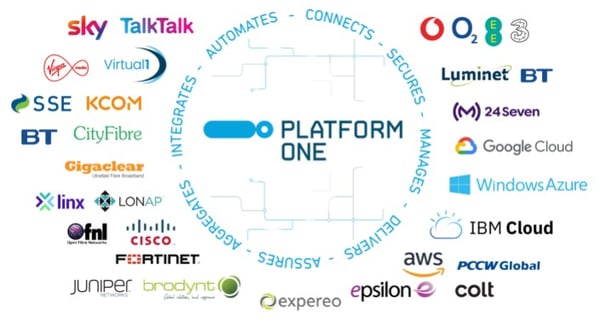 Best for reach
Linked to choice but importantly different, being able to offer full coverage is critical. The market is currently full of players who can offer a handful of Ethernet and Broadband providers making them competitive on price, however these can rarely offer the kind of reach across the UK that we can; Platform One has over 30 connected carriers giving us a veritable pick and mix of connectivity options to connect your customers where it matters, by almost any means for full SD-WAN deployments.
Best for quality
In an industry that is so price sensitive we have seen so many of our competitors' race to the bottom, which in the most part is achieved by cutting corners. We refuse to do this; our network is our pride and joy and our technical director has led its design and support for 13 years with an expert team boasting some of the best connectivity domain knowledge in the market. SD-WAN is only ever as good as the network it runs on, if there is a major core outage it will cause the SD-WAN to drop off - a stat to back up our claim of quality is that in the last 5 years we have had 0 outages on our network core, we don't think anyone else can say that in our market.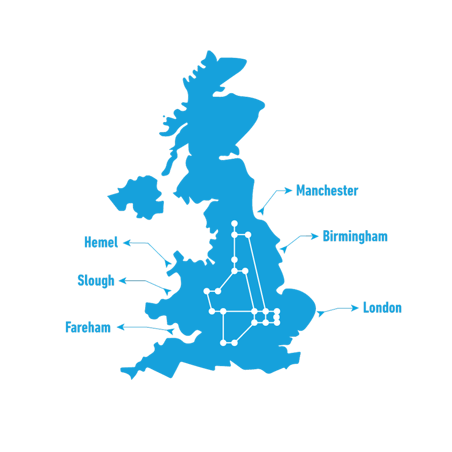 Best for portal
Portals are hard work, it's a fact, they require a lot of work and support. However, it's how our customers want to buy, and we see true value in DASH our management portal. Our in-house software team have one job, to make DASH the market leader for experience and functionality. It means that already DASH has a range of features for ordering and in life service not seen anywhere else and is still evolving every quarter with major new feature releases. We see this as a key requirement as customers look to add and change links more regularly for SD-WAN services than they did for traditional fixed MPLS networks.
Best for service
When everything goes wrong you need to know that you have built your SD-WAN services on a provider who will not only answer the phone but will support you through to resolution of any issue. We know most of the market say this, but do they have a Net Promoter Score of +79?** The answer is no. We are so proud of our service that we don't only ask a select number of customers, we ask every single customer on every ticket raised to rate our experience and publish this monthly through our net promoter score.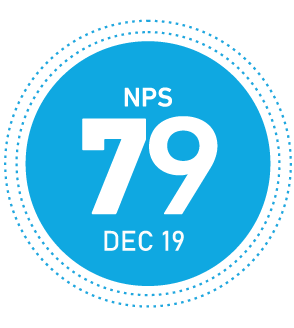 If you're interested in building your SD-WAN with FluidOne then please fill out the form below and one of our team will be happy to get in touch.
*Source: https://www.cloudpro.co.uk/it-infrastructure/7841/uk-cloud-adoption-outpacing-the-eu-average
**Correct as of December 2019