2021 Outlook for the Channel
At the start of 2020, I was at odds with having to define what 'normal' meant, or indeed what the 'new normal' would mean to the UK. In contrast, my colleagues at FluidOne were quick to adopt the new terminology, and have regularly reminded me of my issue to adapt to the new times.
There is no doubt that the global pandemic has made it important to consider what we define as normal, especially as we look ahead to 2021. The global pandemic changed our perception of 'normal' and forced us to look at how we move on; whether we evolve or remain in survival mode. As lockdown restrictions continue to fluctuate across the UK, it's hard to quantify if anything has, or ever will, return to our old view of normality.
Covid-19 forced the nation to take a much shorter-term view, with fast adaptability and flexibility being key attributes necessary to stay afloat. Slow, sustainable progression was no longer at the top of the agenda for businesses as they solely focused on how to survive with short-term solutions. For example, whilst the furlough scheme helped sustain businesses within affected sectors, it also triggered a nationwide shift in thinking. Businesses and people alike no longer had faith in planning as the market was so unpredictable.

Despite entering a new year, the uncertainty is likely to continue through to 2021. However, we are confident in saying that there are two key drivers UK PLC's will need to have when planning for a successful spring following the festive break:

•

Business Agility: an architecture and business process that is agile and can adapt to change and future disruption.



•

Business Resilience: a business model that can withstand disruption or change.


These two aspects will become increasingly familiar as we enter 2021, and taking the predictions into account, we can take the following assertions to also be correct for the upcoming year.

Digital transformation has never been more important.

Cloud will resurface to the top of the agenda.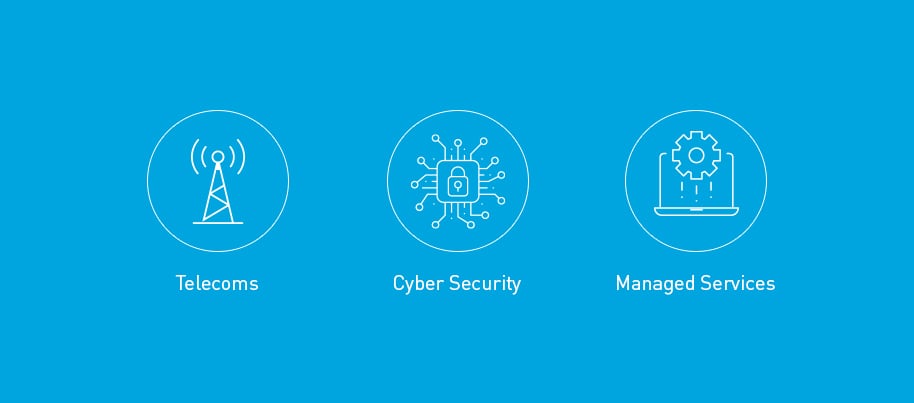 Whilst talk of Cloud technology was quiet in early 2020, the mass migration to remote working meant it was back in the limelight. The elasticity and resilience of Hybrid Cloud designs will expedite the shift of business systems, such as Telephony, from on-premise mission-critical systems to Cloud-hosted. I believe that this shift will be a top priority for almost every UK business that uses their technology to trade. The market will no longer be dominated by corporate mid-market businesses, as we will also see SME's factoring Cloud Solutions into their business models regardless of sectors. My view is that UK businesses should begin to consider the operation of Cloud within their business and set out a long term strategy rather than a macro-economic decision to save on budgets by cutting staff and limiting equipment upgrades. A longer-term approach that can adapt to short-term changes is required if we want to resume having 5-year business plans again.
Telecoms: It would be bold to say the internet saved humanity in 2020, but it would also not be wholly unreasonable to assume so.
Ask yourself, what would have happened to your work or business without access to the internet this year? In fact, the need to connect remotely is only going to increase as working from home is adopted by more and more and more businesses as a permanent working set up. To necessitate the change, businesses will need to consider a wide range of access technologies to cater to all staff in equal measure.
It will be key for the Channel to be in partnership with the right infrastructure providers who will be able to tailor to each worker's individual needs. In the digitally transformed world, your business will soon only be as effective as the infrastructure it resides upon.
Managed services: An area that is set to grow in the UK in 2021.
Some channel players have already pivoted towards expanding their management system portfolios and what they can provide their clients. We are going to see an increased shift of business systems (for example, Telephony, Compute and Storage) to Hybrid Cloud infrastructure, the adoption of remote working as standard as well as increased investment in Cybersecurity.
Cybersecurity: An area of opportunity to protect business assets and information.
The complexity of new solutions emerging within Channel, the hybrid nature of administering on-premise systems and business architecture in the Cloud, coupled with the ubiquitous nature of systems access from various physical sources residing outside of the traditional office, presents the difficult challenge of effectively protecting business assets and information. This represents an opportunity for the Channel, particularly Managed Service Providers, to share the necessary designed solutions to help guide UK businesses down this journey into new technologies safely and securely.
The Channel has been advising UK businesses for several years and as such is a key cog for effective ICT planning. 2021 will be what we make of it, and I am very confident that our Channel partners here at FluidOne are ready to serve UK businesses to help them not only survive whatever the year throws at us, but thrive. They have never been so well equipped throughout 2020 with vendor choice, access to innovation and our support in helping them continue to perform the function of trusted IT advisor to UK PLC.
#Businessasnormal
About the author
Lee Rossano, Head of Channel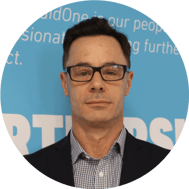 Lee is a channel professional with over 25 years' experience. He joins the FluidOne leadership team, bringing a wealth experience operating in senior roles, developing go-to-market strategies and building successful sales teams. Lee has drive and industry knowledge - making him the right fit to lead the channel growth strategy. Responsible for retaining, growing and on-boarding new partners and driving FluidOne's channel strategy and vision; he enables our partner ecosystem to deliver unique commercially viable propositions to the UK market.
Lee lives in the South East, and enjoys spending time with the family and two dogs, following his beloved Liverpool FC.