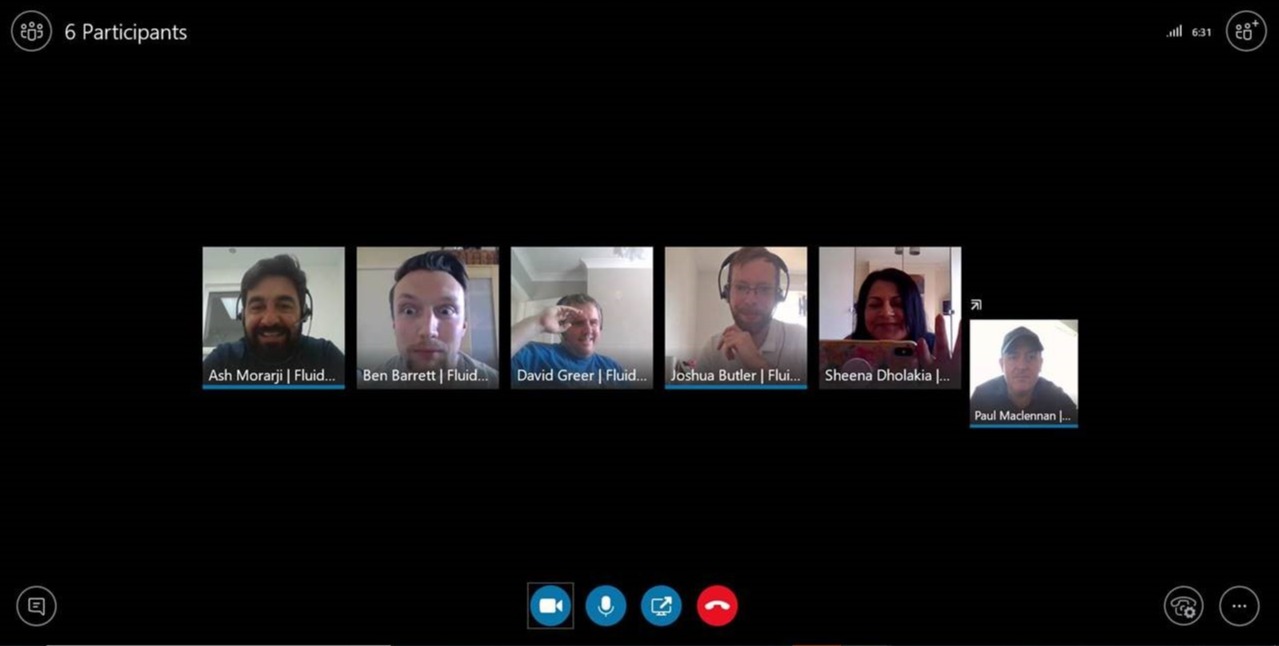 Practical tips from FluidOne
One of the most important things for all of us to do in these troubled times is to make sure that we are looking after our welfare and mental health. The daily news is often depressing, and lockdown rules can feel suffocating. However, it's not all doom and gloom and it's important for us all to take some comfort from the positives. We have seen mass singing from balconies, virtual group exercise classes, a weekly community applause for our health workers and have even found a new British hero in Captain Tom Moore.
Here at FluidOne, we understand that as employers it's our duty to ensure that all of our people feel supported during this difficult time. As such, our leadership and people team have been building a series of proactive communications, virtual team building activities and requesting regular feedback from our employees so that we can make working from home as enjoyable as possible.
We wanted to share some of our experiences and give you some ideas to help you keep your own teams engaged. To ensure a perfect balance of activities, we have been focusing on the four happy hormones 😊