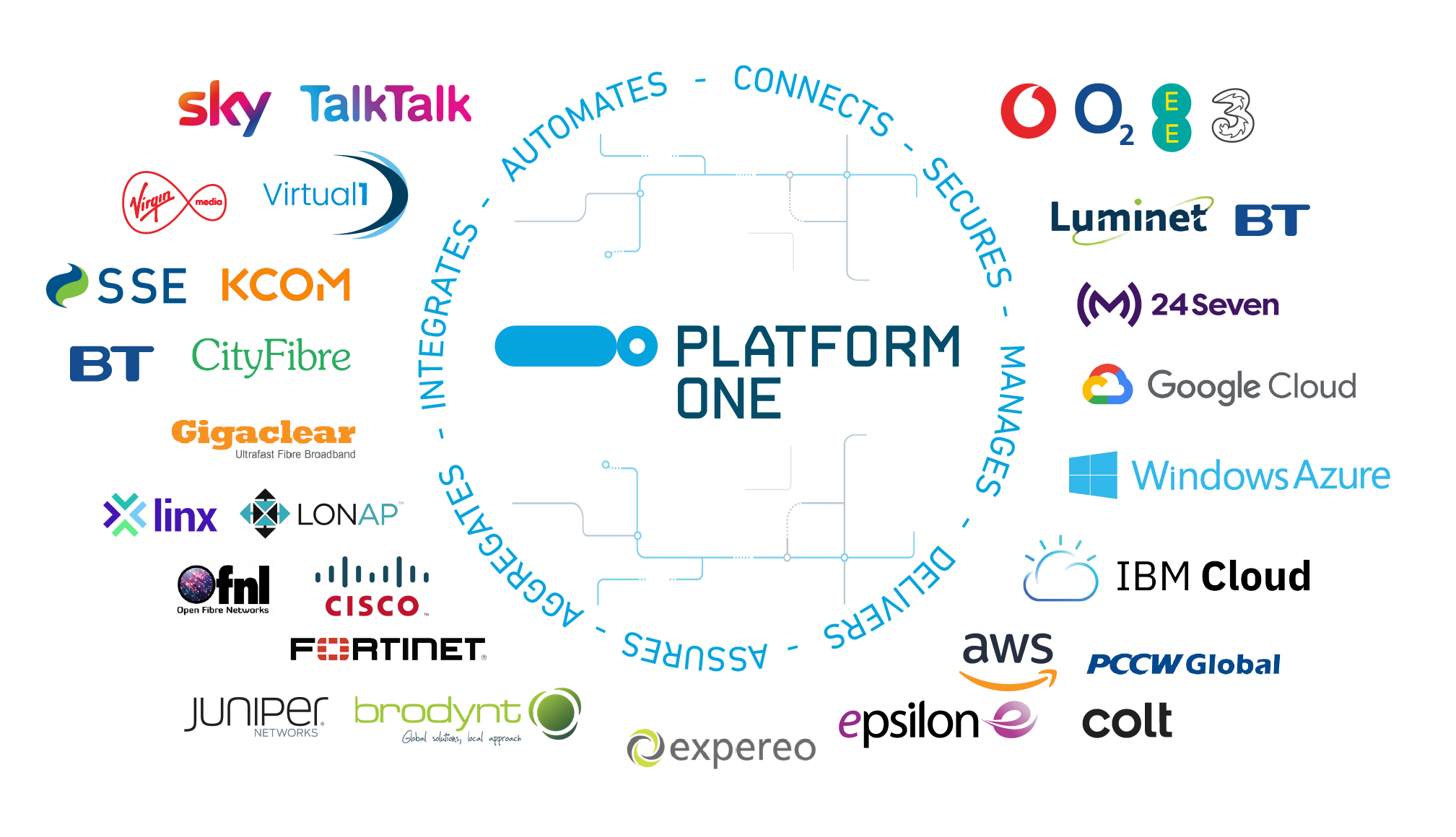 Platform One helps our customers deal with ever more complex connectivity choices in a straightforward, timely and very cost-effective manner. Based on in-house developed expert systems and integrated with our own software defined network core, it's brilliant for customers that need to connect multiple people, places and things - using a mix of different connection types to the private and cloud based services they need to thrive.
It's also a great platform for Managed Service Providers, enabling them to connect their customers to their services, using whatever the most appropriate connections might be.
Set against a background of good news and bad, Platform One sets out to make difficult choices, straightforward.
The good news is that there are lots of ways that customers can connect people, places and things together. Out in the open market, you can choose from fibre Leased Lines, EFM, ADSL, FTTC, FTTP, 3G and 4G data plans and fixed wireless. And there are lots and lots of providers too. Dozens in fact. It is a VERY competitive market.
And that's also the bad news.