This year, businesses across the nation have navigated many challenges after mass emigrating to remote working. From timed-out virtual calls, sketchy connections and limited access to important databases, there have been many hurdles to overcome. Thankfully, our partnership with 8x8 launched the FluidOne 8x8 cloud UC solution aims to solve these problems and make remote working less challenging.
On net via our award-winning fibre network, Platform One, the solution offers contact centre workforces diverse connectivity, no matter where they are, with the highest call quality experience in the market to promote collaboration, efficiency and 'business as usual.'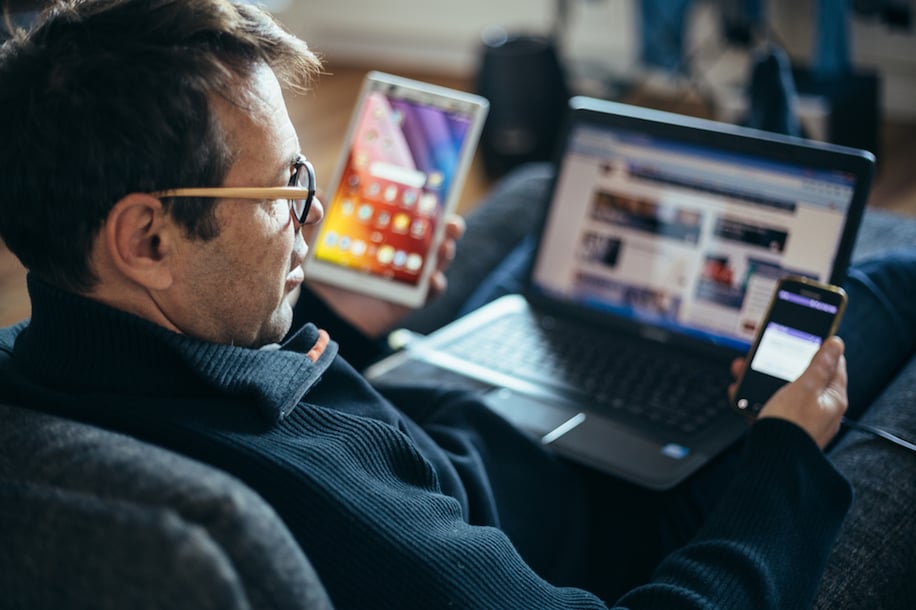 Clear and reliable communication has always been key for any business that has the customer experience at the core of what they do. The internal communications, how the company teams interact with one another, are just as important as the external liaisons with customers - especially when remote working is in effect. In order to continually deliver superior service as we phase in and out of lockdown, workforces need an efficient and reliable communication platform that securely connects any device, wherever they may be, to their mission-critical applications and data.
This is where 8x8 comes in. As this year has taught us, the issue with home working is that each individual has a unique home office and independent connectivity setup which has proven hard to manage at a distance. As an integrated cloud communications platform provider, 8x8 combines unified communications, team collaboration, interoperability and analytics in a single platform. The contact centre solutions act as a vital hub to unify interaction as though your team members remain working side by side.
As you can imagine, at FluidOne we're thrilled with this partnership especially as 8x8 routes customer calls via a fully resilient design and not over the internet which can be unreliable when your workforce is operating with different network providers. Eliminating the reliance on the internet surpasses the levels of voice performance offered by suppliers who do route calls over the net, and also provides end-to-end QoS giving end-customers a much better experience.
Thanks to the contact centre feature, customer expectations can be managed quickly and efficiently. Connecting via the clouds allows contact centres to make faster and better decisions that are based on real-time information across all applications and devices. This promotes a continuous cycle of success as agents work smarter, businesses run leaner and customers are happier!
We are sure that any business that has had to quickly move to remote working this year, will appreciate how adaptable the contact centre solution is. It can be used across a variety of business models and different levels to ensure an outstanding level of customer service. Whether your business' needs are focused on dealing with significant levels of IT and complexity including legacy systems and multiple point solutions, or you have a customer support team wanting to enhance rep productivity and effectiveness as an easy to use integrated solution with real-time dashboards, insights and coaching.
You can improve your management via a centralized admin and analytics, which in turn reduces time spent implementing changes and meeting the ever-changing needs of customers. Additionally, for IT directors the 8x8 contact centre solutions offer secure, reliable high-quality communications that are easy to use, administer and, more importantly, maintain.

Let's take a look at how 8x8 contact centre solutions can specifically aid call centres. In order to stay productive and keep customers happy, call centres need to be adaptive and flexible. It is a working environment where things are constantly changing so keeping up to speed with these changes is key. In an office environment, you could quickly pull your team together for a brief meeting and have a hands-on approach to management, which is of course compromised when working from home. Hard-working customer service teams need reliable connections in order to optimally function.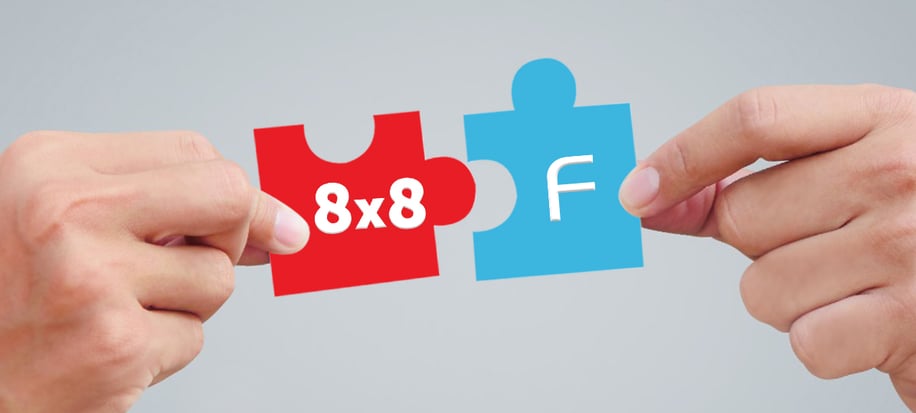 The beauty of 8x8 is that it keeps your agents connected no matter where they are, and can peak performance both in and out of the contact centre. The innovative collaboration and coaching tools increase agent engagement to create quality outcomes as they are able to respond to customers consistently and completely. Your supervisors can even monitor and fine-tune customer/agent engagement as needed to ensure it's in line with company values whilst also making the most of the situation. The contact centre capability will empower your workforces so they can deliver the highest levels of customer satisfaction and work smarter, not harder!
What the 8x8 platform provides is an effective and easy way for you to make your customer journeys smoother, more personalised and less time consuming - meaning it's ideal for those with high expectations as you know they will be matched.
A phrase that's been floating around throughout the periods of UK lockdown is the term 'business as usual'. At FluidOne we understand how important this is for companies where end-to-end QoS is paramount to ensure end-customers are satisfied and will return to use the service again in the future. Carrying on as normal is possible with the 8x8 platform as the interconnected cloud access means everything is able to work seamlessly no matter where you are. The single cloud platform connects your agents and eliminates silos for continued collaboration and productivity leading to customer satisfaction. Just because desks are no longer adjacent does not affect productivity.
As the landscape of operating through a pandemic is ever-changing, keeping a continual check on the business' health is paramount and made simple with the 8x8 platform. You can easily make any necessary changes as your business' needs fluctuate and continually adapt to internal and external demands. Global reach, flexibility in the platform and industry-leading uptime ensure that the contact centre continues to operate without interruption. Operations can be easily activated at a local, national or global level and it's easy to add or deactivate agents as needed.
As working from home is set to be the norm for the foreseeable future, we expect the contact centre solutions platform to be a real game-changer in how we can help your business approach remote working.
Get in touch to find out more on 8x8 and how the service can help your company today.

About the author
Ash Morarji, Commercial Director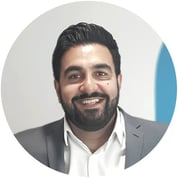 Ash is the Commercial Director of Mobile & IoT at FluidOne. Boasting a proven track record with 18 years of experience in the telecoms industry leading teams, winning new clients, cross-selling value-add services; and building long-term relationships with clients and suppliers. Ash is also responsible for developing the IoT product roadmap and strategy, leading innovation, and combining IoT with our Platform One network to bring combined solutions to market.

In his free time Ash enjoys spending time with his wife and two sons, playing football or visiting any farm or zoo in reach. A keen foodie and former MasterChef contestant, Ash loves to cook, eat out and doesn't mind a little wine tasting.